BBT's 2019-20 Season:
Ignite your imagination
Cultivate your technique
Pursue your passion
BBT provides rigorous classical ballet training to dancers of all ages in an inclusive and nurturing environment.
Pre-Ballet Division (ages 2.5-8)
BBT's Pre-ballet program provides our youngest dancers with an opportunity to unlock their creativity and awaken a love for dance in a fun and nurturing environment.
Youth Division (ages 7-21)
BBT's Youth Division offers dedicated students a rigorous curriculum rooted in classical ballet and informed by a modern approach to movement and a healthy perspective on body image, inclusivity, and physical well-being.
Studio Company (ages 12-21)
BBT's Studio Company invites advanced Youth Division dancers to share their passion for dance through performances in BBT's annual programming as well as collaborations with organizations including San Francisco Girls Chorus, Berkeley Symphony, and UC Berkeley Art Museum and Pacific Film Archive.
Rhythm & Motion (all ages)
Rhythm & Motion is a high-energy, dance-based workout that incorporates a dynamic mix of movement and music styles. The choreography is firmly rooted in dancer fundamentals and is inspired by popular music from around the world, including Latin, hip hop, African, alternative, and R&B.
Adult Open Division (ages 13+)
BBT's Adult Open Division provides a focused and supportive environment for dancers of all levels, from absolute beginner to professional, encouraging all to explore their love of dance. Performance opportunities for AOD dancers include BBT's annual 'Collage' program and the 2020 SF Movement Arts Festival.
Dance for PD®
BBT's Dance for PD® program provides free classes to community members affected by Parkinson's disease, offering them a space to connect with their bodies, express themselves through movement, and experience live music in a creative, nurturing atmosphere.
Today's movers.
Tomorrow's makers.
BBT empowers dancers of all ages to reach their full potential as mindful members of an inclusive community, using dance as a means to communicate empathy, self-expression, and interconnectedness.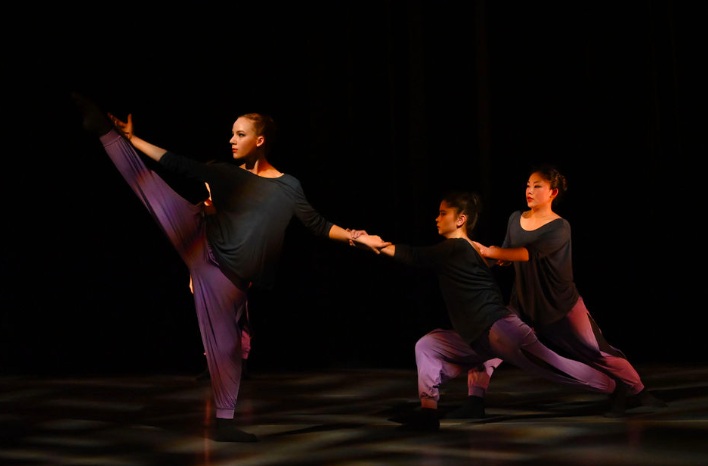 BBT believes dance is a language with a capacity to move us in indescribable ways. It allows us to unlock our imagination and collectively explore our shared humanity as well as our unique journeys as individuals.
BBT is passionate about providing dancers of all ages with opportunities to share their love of dance with others. From our self-presented programs to our collaborative performances with other arts organizations around the Bay Area, BBT is energized to work together and create meaningful moments for our community.
BBT strives to provide exceptional training to all of our dancers, maintaining that focus, rigor, and commitment are tools that open the doors to artistic expression and creative fulfillment.